Welcome to Miracle Providers NorthEast
Wrapping Party in The Onyx room at Western Ave.
Sunday, December 16, 2018 at 12 PM – 5 PM
*  Please Bring Scissors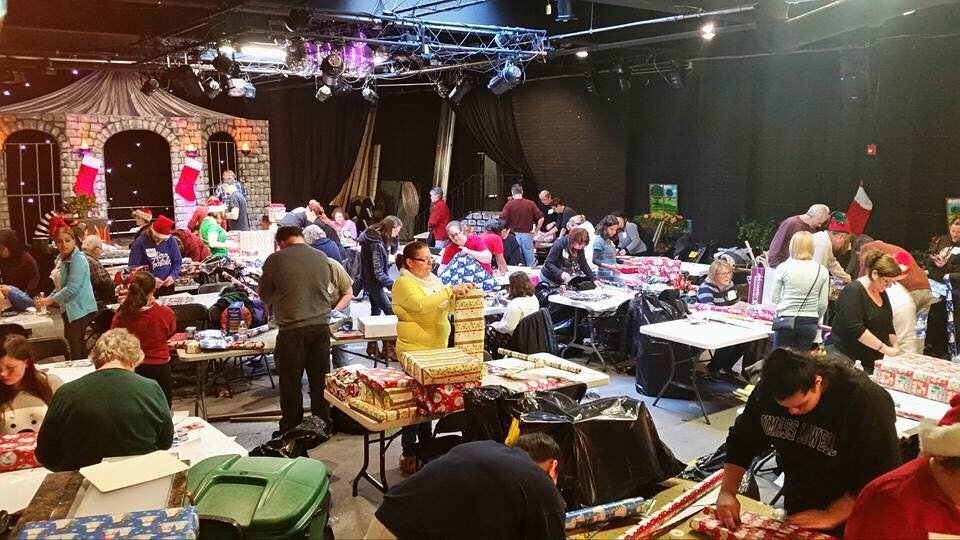 It's more than just a wrapping party, it's an experience like no other. There's music and food and the most amazing people you'd ever want to meet. It's the grand finale of a year's worth of work. An accomplishment achieved by many incredible fund-raising events, and the help of many generous individuals. Not to mention our volunteers and board members that make our organization a joy and privilege to be part of.
Volunteers Needed 
Door  Attendants
Ushers
Stage Crew
Security
Grant Writers
Contact Sukey at vc@mpne.org
The Miracle Providers offers an open invitation to everyone
Would you like to know what the organization is doing for the children and families in your community that are impacted by the HIV/AIDS Virus? Do you have opinions and ideas that can help a child grow to their full potential even with adversity all around them?
Thank You
Marc Clermont
President/Founder of The Miracle Providers NorthEast
Call: 978-458-9838
Write: info@miracleprovidersne.org
Directions
From the Lowell Connector, take the Thorndike St. exit. After the third set of lights take the ramp on the right. At the second set of lights at the top of the ramp, turn left onto Middlesex St. Middlesex Street bears to the right just after the Boys and Girls Club, follow to first set of lights which is School Street. Turn right on School, at the crest of the hill turn right onto Western Avenue. Western Avenue Studios is the large, red brick building complex at the end of the street on the right.
Programs
Holiday Wish Program
Helping Hands Trees
This program is supported in part by a grant from the Lowell Cultural Council, a local agency which is supported by the Massachusetts Cultural Council, a state agency.

Miracle Providers Northeast is a 501 3c non-profit organization
Marc Clermont
President/Founder of The Miracle Providers NorthEast
Call: 978-458-9838
Write: info@mpne.org
122 Western Ave
Box 121
Lowell, MA 01851

FOLLOW US
"
The Lowell Cultural Council Announces Its 2016  Grant Recipients

Lowell City Manager Kevin Murphy and Lowell Cultural Council (LCC) Co-chairs James Ostis and Jason Hantzis are proud to announce the award of 41 grant projects totaling $70,232 for cultural programs taking place in the City of Lowell. Ranging from festivals to film production, public art collaborations to school-based programs, live performances to personal storytelling, these projects demonstrate the breadth of creativity and commitment on the part of the grant recipients!"
Click here to read the entire press release